Details for West Wales Premier Fisheries
Location:
Tavernspite
Whitland
Pembrokeshire Ceridigion Carmarthenshire
Wales
SA34 0NP

Tel: 01994 240819
More Info:
West Wales Premier Fisheries, a group of individual fishery owners who work together to offer the coarse fishing anglers the very best that their sport has to offer. Serving the Pembrokeshire ,Ceridigion and West Carmarthenshire areas since 1985 We specialize in all aspects of coarse fishing. Our lakes offers quality and reliable from serious carp angling to match fishing you can count on. In addition, our friendly and professional staff will answer any questions you may have about our company or our services.
Whether you need accommodation , tuition, or just a days pleasure fishing whatever you need at prices you can afford. At West Wales Premier Fisheries, our goal is to provide you with courteous, expedient, professional service of the highest caliber.
Browse our web site for more information about West Wales Premier Fisheries. If you have any questions or would like to speak with a representative regarding our fisheries, please e-mail us at info@pembrokeshiretourism.net or call us at 01994240819.
At West Wales Premier Fisheries, the customer always comes first.
Below is an overview our member fisheries and the services West Wales Premier Fisheries provides. At West Wales Premier Fisheries, we have the experience in coarse angling to satisfy all levels of anglers from novices to professionals .We aim to provide the same convenient, quality of angling that has made each individual fishery a success.
ROAD SIDE FARM COARSE FISHERY]
an unspoilt secluded fishery of 1.25 acres, Stocked with a variety of fish including Carp and Roach, Carp up to 20lbs are caught ]
[Daily rates, telephone 01834 891 283
NINE OAKS FISHERY ]
]Purpose built angling complex, two large coarse lakes stocked with carp, bream, tench, crucians and large roach. enquiries@nineoaks-fisheries.co.uk
[Daily rates, contact 01545 580482.
LLYN CARFAN COARSE FISHERY
Two lakes of 1.5 acres with easy access. Both stocked with quality carp tench roach and rudd. One of the few fisheries to stock grass carp, presently being caught up to 20lbs huw@pembrokeshiretourism.com
[Daily rates , 01994 240819
LLANARTH COARSE FISHING
Two ponds, one stocked with large carp and is up to 18 feet deep. The second known as the canal is mixed pond filled with various fish where big bags are regularly caught. enquiries@llanarthcoarsefishery.co.uk
Daily Rates. 01545 580598
IAN HEAPS COARSE FISHERY
[The three lakes are owned and run by former world champion Ian Heaps, heavily stocked waters where huge bags are being caught. Ian , offers tuition courses www.ianheaps.co.uk
Daily rates 07996 517586
Springwater lakes Owned by Mal Bexon Four lakes provide excellent coarse and trout fishing. Public fishing available Tackle is available for hire and sale. Tuition available. Camping and refreshments are also available.
Daily rates 01558 650788
West Wales Premier Fisheries offers the highest quality of fishing lakes. We have provided superior service to our anglers and have assisted them in achieving excellent fishing on which ever of the venues they choose. Our of experience and commitment to excellence have earned the six fisheries reputation as the best coarse angling in the area.
Contact Name: Huw John
E-Mail: info@pembrokeshiretourism.net
Web Site: http://www.wwpf.pembrokeshiretourism.net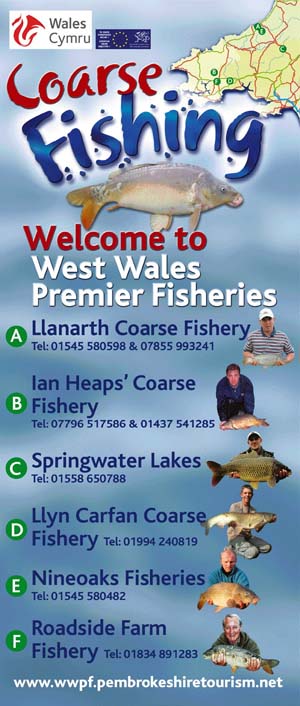 West Wales Premier Fisheries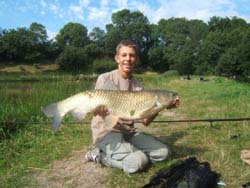 Big Fish to be caught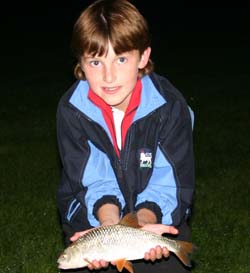 Great fun fishing for the kids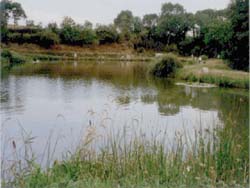 Fabulous Lakes to fish in